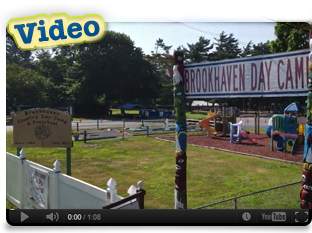 Daily
News
Monthly Mailer

(go to Brookhaven News)
SUMMER 2018, OUR 50TH,
WILL BE BETTER THAN EVER
ENROLL EARLY AND DON'T MISS OUT ON THE SUMMER OF YOUR LIFE
JUNE 25, 2018
IT'S JUST AROUND THE CORNER!
PRESCHOOL DECEMBER
LIKE US ON FACEBOOK & SEE OUR CLASSES
BROOKHAVEN COUNTRY PRESCHOOL
The year has certainly flown by-December has arrived and this is a busy month in our classrooms. Many special events will be taking place.
The infant/toddler group will be having a holiday breakfast.
Miss Ardith's class holiday party will culminate the season.
Miss Marcia's & Miss Pauline's classes will be learning winter and holiday songs in anticipation of their annual songfest.
Miss Kelley's class will be having a weeks worth of special days and a special snack.
Our school will once again be participating in our annual toy drive for needy children in the local area.
Each year we are able to make the holiday season a bit more joyous for many families.
Wishing you all a wonderful Holiday and a most Happy and Healthy New Year!
Brookhaven is synonymous with excellence in Summer Day Camping, Preschool & Childcare
Brookhaven Country Day Camp and Preschool is the innovative and exciting leader in day camps and preschools, located in Yaphank and very close to Middle Island, Ridge, Medford, Patchogue and in surrounding towns in the Town of Brookhaven and throughout Suffolk County for the growth and development of every child. We are on 24 pristine, manicured acres and a mile long lake, located in Yaphank next to Middle Island, Ridge , Medford, Patchogue, Shirley and throughout Brookhaven and Suffolk County Our emphasis is to create an extraordinary environment where campers preschoolers and staff will feel a sense of belonging, gain self esteem, learn life altering skills, experience leadership, and develop relationships that will last a lifetime - all revolving around - FUN AND LEARNING IN A SAFE ENVIRONMENT
Brookhaven Day Camp and Preschool in Suffolk County is under the same founding family ownership for 48 years. Thus, our motto "We Are Family". Our reputation has been built on the superior quality of our leadership, staff and programs, made available throughout the year for both our summer day camp and full year preschool and childcare center.
We hope that you will become a part of our ever-growing thousands of families since 1968, that have chosen Brookhaven's summer camp and preschool to give their child the best there is to give.
Please visit us any Saturday or Sunday from 12 noon to 4:00 beginning the first weekend in March thru the start of camp. Appointments are not necessary. Our Camp and Preschool office is open every weekday from 8:30 to 4:00.
We are the leading Summer Day Camp in Westhampton, Westhampton Beach Day Camp, Quogue, E. Quogue, Remsenberg, Manorville, Riverhead, Wading River, Shoreham, Rocky Point, Miller Place, Mt. Sinai, Port Jefferson, Setauket, E. Setauket, Commack, Smithtown, Hauppauge, Nesconset, Stony Brook, Sayville, Blue Point, Patchogue, Bayport, Brookhaven, Holbrook, Holtsville, Coram, Middle Island, Speonk, Eastport, Manorville, Bellport, E. Patchogue, Ridge, Oakdale, Farmingville, Hampton Bays, Jamesport, Mattituck, Calverton, Medford, Selden and others.