Meet The Director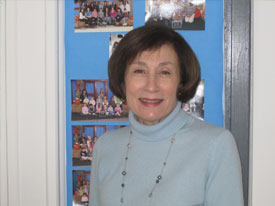 Lois Krugman has been the director at Brookhaven Country Preschool since January 1985. Lois has a B.A. in Early Childhood Education and an M.A. in Special Education. Her love of children and commitment to high quality early childhood education is evident in her work with the Suffolk AEYC (Association of Education for Young Children) and as an advisory council member of ECELI (Early Care & Education on Long Island). In addition, Lois is an educational trainer for the New York Early Childhood Education Program. Lois is an advocate for quality care, developmentally appropriate practices, and Brookhaven's policies are a reflection of that commitment. She believes that creating a safe, caring and fun-filled environment for all of our children will lay the foundation for a love of learning in the future.
OUR INCREDIBLE TEACHING STAFF: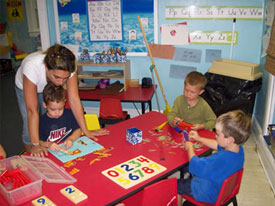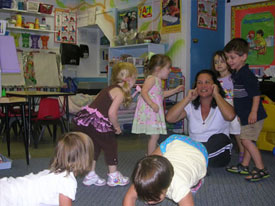 Brookhaven's caring and dedicated teaching staff averages over twenty years of experience in the field of early childhood education. All of our staff continue to enrich their professionalism by attending ongoing educational workshops and conferences. Our staff annually renews both their CPR and First Aid certifications to further ensure the well being of every child.
Our teachers create a nurturing, secure, positive setting in the classrooms and establish a fun-filled environment, while instilling a love of learning through hands-on developmentally appropriate activities. Free play, music, art, literacy and science are incorporated into the daily curriculum throughout the year, and nature and outdoor play are ongoing on our expansive playgrounds and fields.